Can I Get Back Lost Contacts, Text Messages from Samsung S23
The best way for you to easily recover accidentally deleted or lost data from Samsung Galaxy S23.

Analysis of data loss on Samsung mobile phones
Data loss on Samsung mobile phones can occur due to various reasons, such as hardware failure, software malfunction, accidental deletion, and more. To analyze the extent of data loss on Samsung mobile phones, we can look at some statistics and common causes.
According to a survey conducted by Samsung in 2020, the most common reasons for data loss on Samsung mobile phones are accidental deletion (43%), device damage or failure (21%), and software-related issues (15%). The survey also found that 70% of Samsung phone users have experienced data loss at some point.
Another study conducted by Ontrack, a data recovery company, analyzed data loss cases on Samsung mobile phones from 2019 to 2020. The study found that the most common causes of data loss were physical damage (42%), accidental deletion (14%), and water damage (12%). The study also found that the most common types of data lost were photos (36%), contacts (19%), and messages (16%).
To prevent data loss on Samsung mobile phones, it is recommended to regularly backup data to a cloud service or external storage device. It is also important to avoid downloading suspicious apps or clicking on suspicious links that may contain malware. Additionally, using a protective case and screen protector can help prevent physical damage to the device.
Data loss is a common issue for Samsung mobile phone users, with accidental deletion, device damage or failure, and software-related issues being the most common causes. Regularly backing up data and taking precautions to prevent physical damage and malware can help minimize the risk of data loss.
What should I do if the information and contacts of my Samsung mobile phone are lost?
Losing important information and contacts from your Samsung mobile phone can be frustrating, but there are a few steps you can take to try and recover them:
Check your Samsung account: If you have synced your contacts and information with your Samsung account, you may be able to retrieve them by logging into your account on another device or on the web.
Check your Google account: If you have synced your Samsung phone with your Google account, your contacts may be backed up there. You can check this by logging into your Google account on another device and looking for your contacts.
Use a data recovery tool: There are various data recovery tools available for Samsung mobile phones that may be able to recover lost information and contacts. You can try using one of these tools to see if it can retrieve your lost data.
Contact Samsung support: If none of the above options work, you may need to contact Samsung support for further assistance. They may be able to help you recover your lost data or suggest other solutions.
It's also a good idea to regularly back up your important text messages and contacts to avoid losing them in the future. You can do this by using Samsung's built-in backup feature or by using a third-party backup tool.
The most useful method recommended by the official
It is important to exercise caution when using third-party tools for Android data recovery. However, if you have decided to use Android Data Recovery software, here are the general steps to recover lost contacts and messages:
Provides fast and thorough recovery of various file types.
Safely extract data from a damaged Android device.
100% safety guarantee.
1. Download and install the Android Data Recovery software from the link you provided.
2. Connect your Samsung mobile phone to your computer using a USB cable.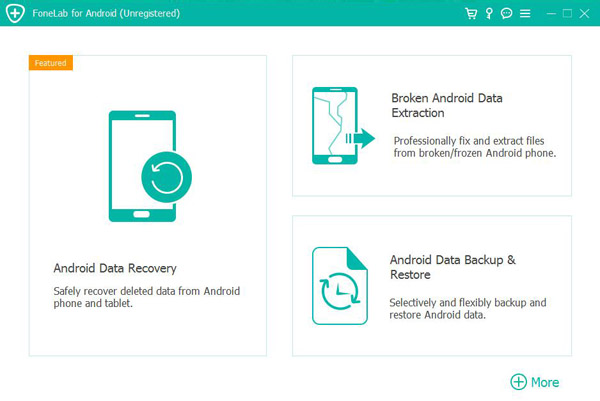 3. Launch the Android Data Recovery software and follow the instructions to enable USB debugging on your Samsung phone.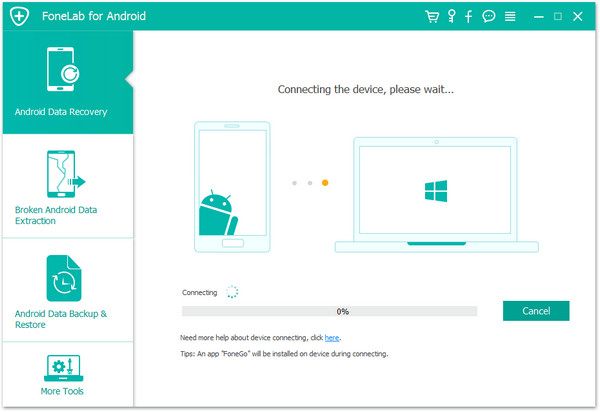 4. Once your phone is detected, select the types of data you want to recover, such as contacts and messages.
5. The software will scan your Samsung phone for the selected data types.
6. After the scan is complete, preview the recovered contacts and messages to ensure that they are the ones you want to recover.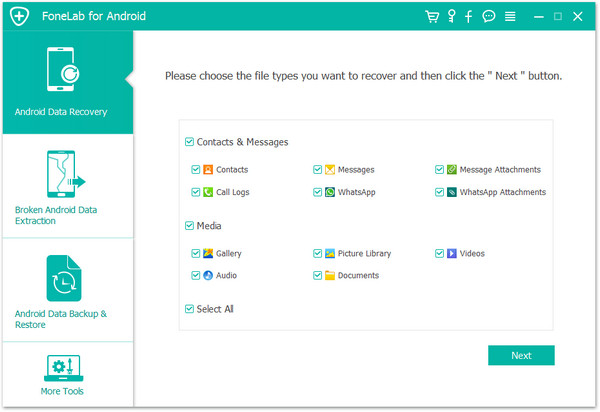 7. Select the contacts and messages you want to recover and click on the "Recover" button.
8. Choose a location on your computer to save the recovered data.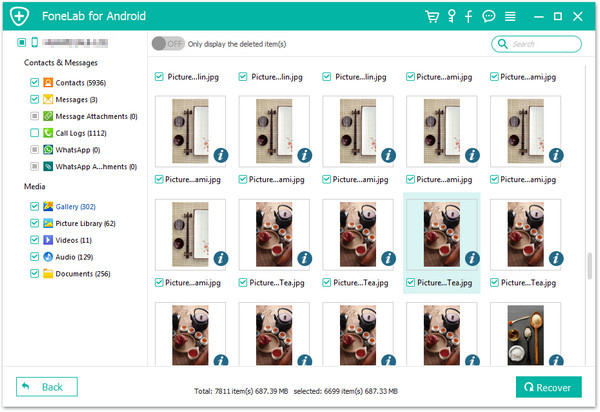 It is important to note that data recovery success depends on various factors such as the extent of data loss, the software used, and the device's condition. It is recommended to always backup your data regularly to avoid data loss.
Video Guide: