Mobie Sync
Share files across iOS, Android, and desktop devices.
Create a backup of your photos, videos, music, contacts, and messages on your computer.
Organize iOS/Android data by sorting, deleting, merging, previewing, and more.
Compatible with iOS 16 and Android 10.
Transfer data between iPhone, Android, and computer.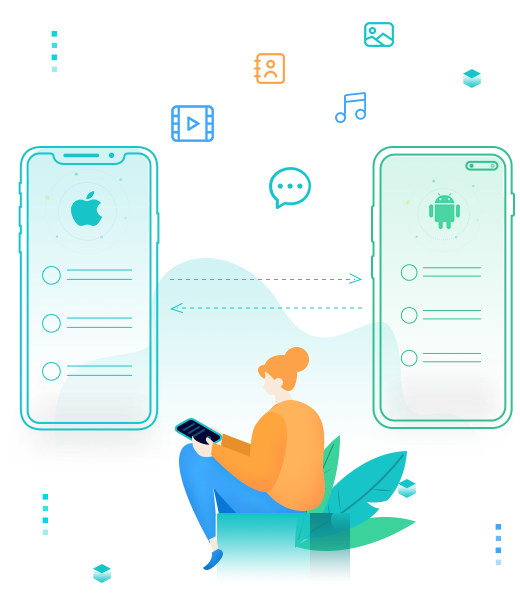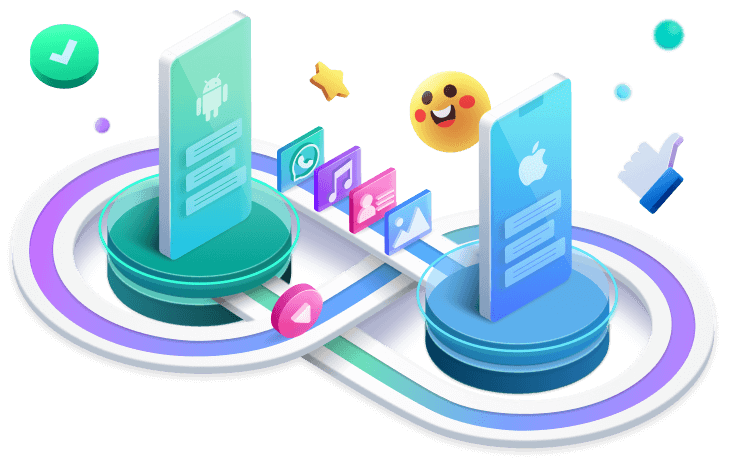 Mobie Sync Function
MobieSync is a mobile sync software that not only helps you sync files across various devices but also allows you to manage a wide range of file types such as contacts, pictures, videos, audio, messages, and voice memos. You can preview files before transferring and easily backup and restore contacts to avoid data loss. Additionally, you can create custom ringtones and convert HEIC images on your phone to JPEG or PNG using the inbuilt functions.
Transfer Between Phones

Between iOS & Android
Transfer files among iPhone, iPad, iPod touch, and Android devices.

Between iOS Devices
Copy files from an iPhone, iPad, or iPod Touch to another iOS device.

Between Android Devices
Transfer files from an Android phone or tablet to another Android device.
Move/Backup

Data Between

Phone & PC
Transfer files from your iPhone, iPad, iPod, or Android device to your computer.



Copy files from your computer to your iPhone, iPad, iPod, or Android device.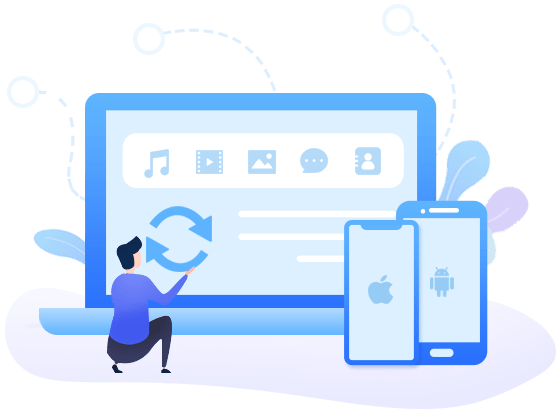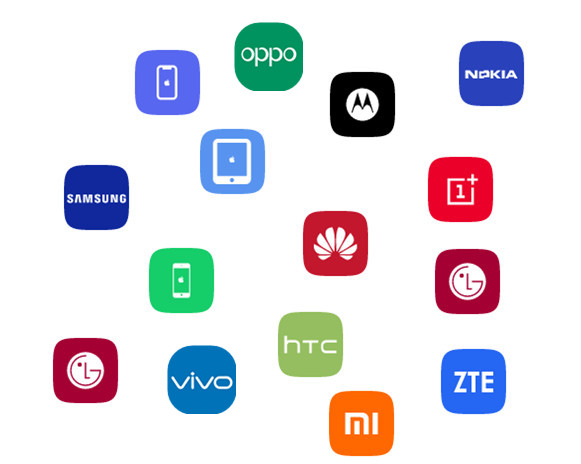 Supported Devices
Powerful MobileSync- Phone to Phone Transfer, supported iOS devices and andriod devices are as follows: iPhone, iPad, iPod, Samsung, Vivo, Oppo, HTC, Oneplus, Huawei, Google, LG, Xiaomi, ZTE, Nokia, Sony, Acer , Motorola, Razer and more.
Supported Data

Android to Android
Contacts/Photos/Music/Video

Android to iOS
Contacts/Photos/Music/Video

Android to Windows
Contacts/Messages/Photos/Music
Video

iOS to iOS
Contacts/Photos/Music/Video

iOS to Windows
Contacts/Messages/Photos/Music
Video

Windows to Android
Contacts/Photos/Music/Video

Windows to iOS
Contacts/Photos/Music/Video
iOS to Android
Contacts/Photos/Music/Video
More Exciting

Convert HEIC Photos
Having trouble opening HEIC photos on your computer? Our HEIC Converter feature can assist you in converting HEIC to JPEG/PNG formats without compromising quality.

Make Ringtones
Our iPhone ringtone maker and transfer tool is user-friendly/safely and helps you create M4R iPhone ringtones using your preferred music effortlessly.

Quick Organization
With MobieSync, you can swiftly organize them. The tool enables you to move files across photo albums, music/video playlists, group contacts, and more with just one click.

Change Device Name
MobieSync doubles up as an iPhone name editor, allowing you to modify your iOS device's name to your desired preference, which will be visible to others.

View Device Information
With MobieSync, you can effortlessly access information such as device type, storage capacity, usage space, phone serial number, and more, directly from your device.

One-Click Backup & Restore
Our software enables you to backup all your data with one click, and subsequently restore the backup to your iPhone/android device or computer all at once.
How to Use
Step 1
Connect your mobile phone to MobieSync using a USB cable to launch the application.


Step 2
Select specific items from the preview window by clicking on the corresponding data type on the left.


Step 3
To begin transferring, click either the Export to Device or Export to PC button located on the menu bar.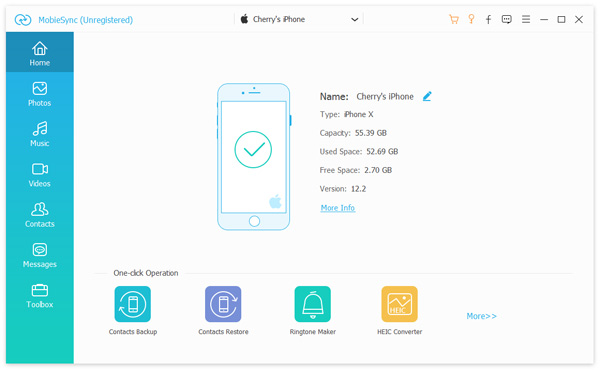 Reviews
With Mobie Sync, transferring photos from an iPhone to a new Samsung device is a breeze. The software is user-friendly and supports a variety of other data types including contacts and videos.
- Stross

This Phone file transfer tool offers all the necessary features I require, and the setup process is straightforward. It functions flawlessly on Windows 8 and quickly transfers large media files.
- Bryde

Importing songs from a Windows PC can be a challenge, but Mobie Sync makes the process both efficient and secure. This versatile software allows you to transfer a variety of file types based on your specific needs.
- Christakis