AI Video Converter
The brand-new Video Converter Ultimate is an all-in-one solution that effortlessly converts, edits, and compresses videos and audio in a staggering 1,000 formats. It has garnered the love and trust of over 10 million customers worldwide. This exceptional tool not only excels at basic video conversion but also offers advanced features such as video effect editing, video compression, ID3 info editing, and seamless GIF creation. Its versatility and performance make it nearly flawless.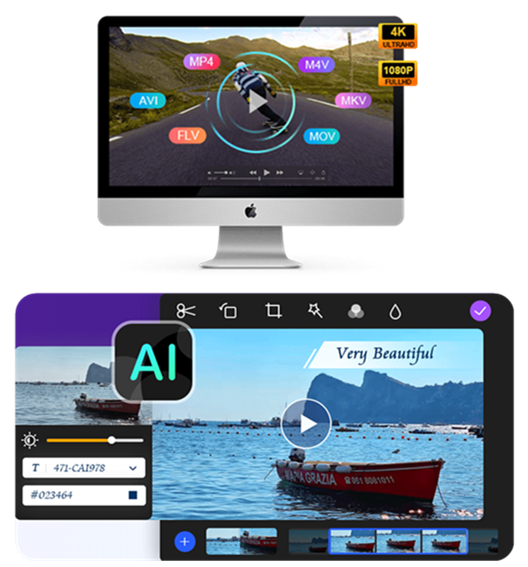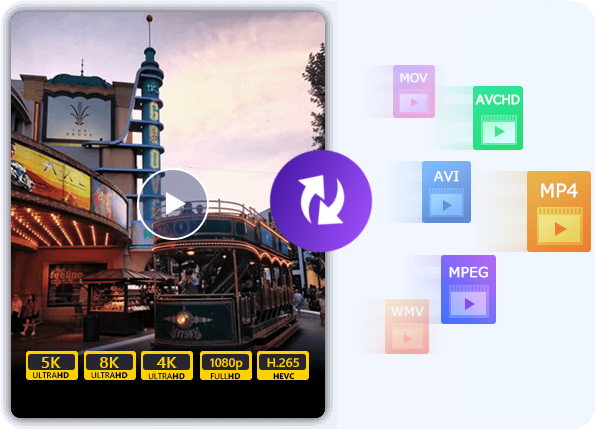 Effortlessly transform any video with simplicity
This software utilizes top-notch video encoding technology based on the graphics card level, ensuring the best image quality. It also features built-in video enhancer technology to maintain or improve the original quality. With support for all encoding formats, including H.265/HEVC, H.264, Xvid, VP8, VP9, and more, it can convert video and audio to over 1,000 formats such as MP4, AVI, MOV, WMV, MP3, FLAC, WMA, and others. Whether you need to convert 4K to 1080p, HD to HD, or any other 4K formats, this software is your ideal choice. It supports conversions from HD to 8K and offers batch conversion for handling multiple files simultaneously with ease.
Ultimate Hardware Acceleration

Our software utilizes advanced technology to ensure fast video conversion while maintaining excellent image and sound quality. With the incorporation of Blu-Hyper technology, including graphics card image processing and CPU-based video decoding/encoding, iDATAPP Video Converter Ultimate has become the fastest video converting software in the world, especially for 8K/5K/4K/HD conversions. The conversion speed has been enhanced by 30 times, allowing you to convert even high-resolution videos in just a few minutes.


6X Faster
Blu-Hyper CPU video decoding technology

15X Faster
Blu-Hyper Graphics card image processing technology

30X Faster
Blu-Hyper CPU video encoding technology
Impressive editing capabilities


Add Filters & Basic Effects
iDATAPP Video Converter Ultimate presents a wide array of video editing filters that cater to diverse creative preferences. With just a simple click, you can effortlessly discover and apply captivating filters to enhance your video. These filters include whirpool, HongKong movie, orange dots, purple, plain, coordinates, warm, Stars, modern, gray, pixelate, and Sketch filters. Select the filter that best complements your video's style. Moreover, the software allows you to fine-tune essential effects such as Contrast, Saturation, Brightness, and Hue.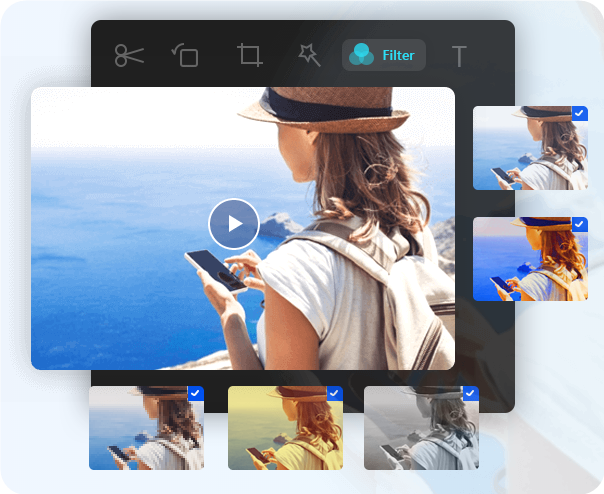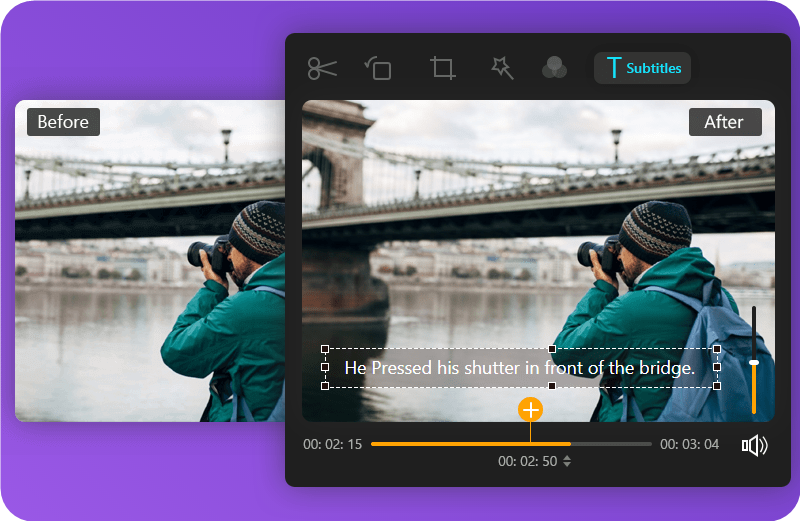 Include & Modify Subtitles & Audio Tracks
iDATAPP Video Converter Ultimate, you have the capability to incorporate external subtitles into your movie effortlessly. Additionally, the software supports the addition of either a single audio track or multiple audio tracks. Furthermore, it provides the functionality to increase and amplify the maximum volume. Dealing with the frustrating problem of audio or subtitle track synchronization mismatch is made simple by utilizing the built-in Delay feature of this robust converter. Whether you intend to share your video or not, opting to include and fine-tune subtitles and audio tracks using this tool is an excellent choice.









Enhance Video with a Captivating 3D Effect.
While not all software supports 3D functionality, iDATAPP Video Converter Ultimate offers the remarkable 3D Maker tool. This tool enables you to effortlessly incorporate 3D effects into your videos, allowing you to fully immerse yourself in the thrilling experience of 3D viewing with compatible 3D glasses. Additionally, you have the flexibility to choose the output format and opt for high-quality output. The software provides various options, such as anaglyph selection, split-screen options, depth adjustments, and the ability to switch left and right options.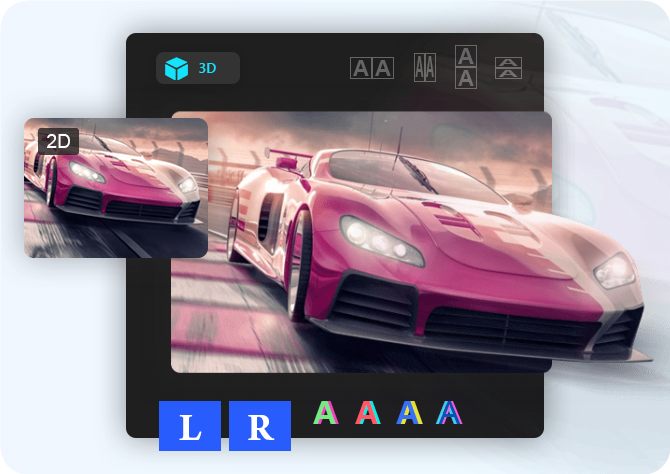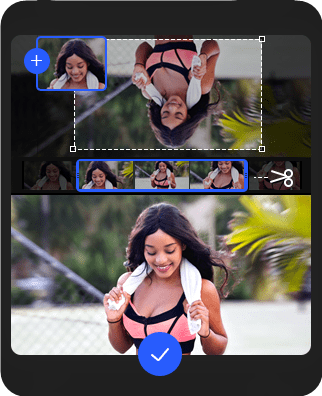 Rotate & Flip

Crop Size

Trim Video

Merge Clips
Improve Video Quality

iDATAPP Video Converter Ultimate offers a range of artificial intelligence-powered features to enhance video quality. Utilize AI to upscale resolution, optimize brightness and contrast, eliminate video noise, and reduce video shaking.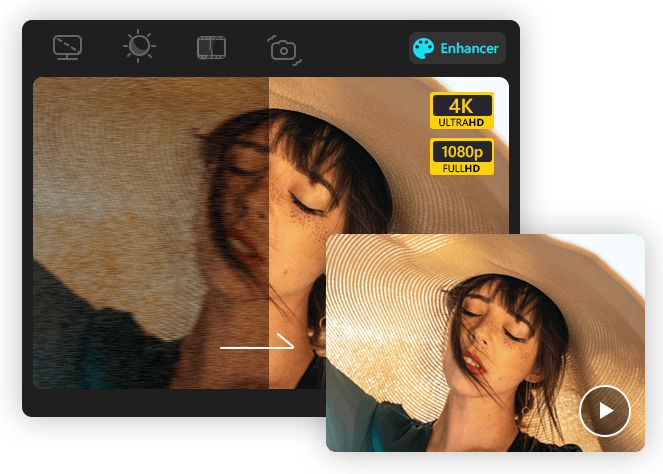 Elevate the resolution of your low-quality videos to higher standards, such as 1080p and 4K.




Automatically enhance the brightness and contrast of your videos for optimal viewing.

Effortlessly eliminate video noise from your footage, resulting in significantly clearer and cleaner visuals.

Mitigate the problem of video shaking, providing a more stable viewing experience for your enjoyment.








Compress Video/Audio to a Smaller Size
Utilize the AI Video Compressor feature to efficiently reduce the size of large videos while maintaining quality. Additionally, this software provides the ability to easily decrease the size of audio files. The compression process minimizes the loss of quality. You have the flexibility to set the desired output format, rename the clip, specify the size, adjust the resolution, and modify the bitrate/sample rate effortlessly. Furthermore, a preview option is available to preview the clip before initiating the compression process.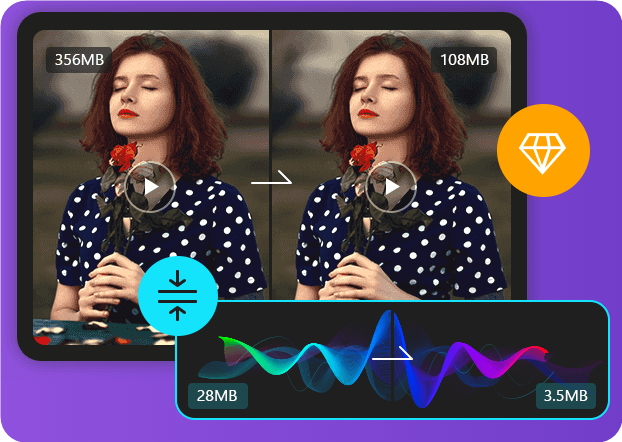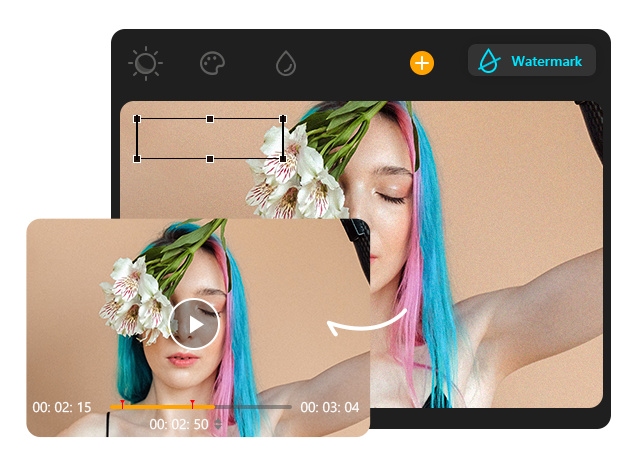 Remove Watermark from Video Perfectly
Experience the convenience of our practical watermark remover, designed to seamlessly eliminate watermarks and logos from your videos. With just a few clicks, you can effortlessly make the annoying watermark/logo vanish. This software is not only capable of removing watermarks from TikTok videos but also from various other sources. Utilize this top-notch, free video watermark remover software to select the watermark area, resulting in a modified video within seconds. Moreover, you have the flexibility to remove multiple watermarks or specify a particular duration for their removal.









Create Professional Split Screen Videos
Looking to incorporate multiple videos into a single frame, playing simultaneously? This versatile video converter offers a built-in split-screen video editor, allowing you to seamlessly position videos side by side. By applying split screen effects, you can enhance the clarity of relationships between different elements, add reactions to your videos, and make them more captivating. Moreover, the software offers a wide selection of split-screen layouts, filters, and additional video editing features to further elevate your creations.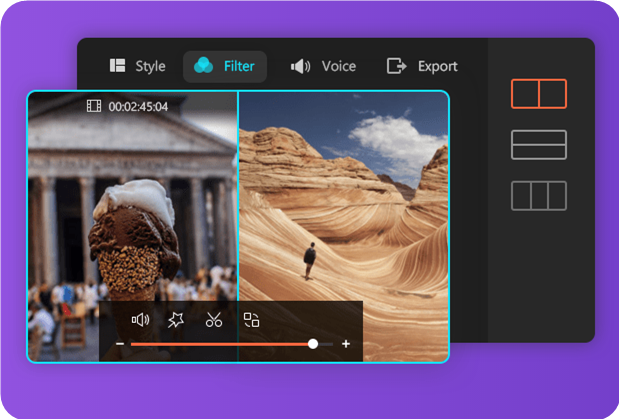 Easy-to-use music movie maker
Seeking more advanced video editing options? Explore the MV feature. Built upon the foundation of the aforementioned video editing functions, the MV feature caters to users with elevated requirements but limited time and expertise. With this feature, you can effortlessly create a captivating video in a matter of minutes, achieving impressive results.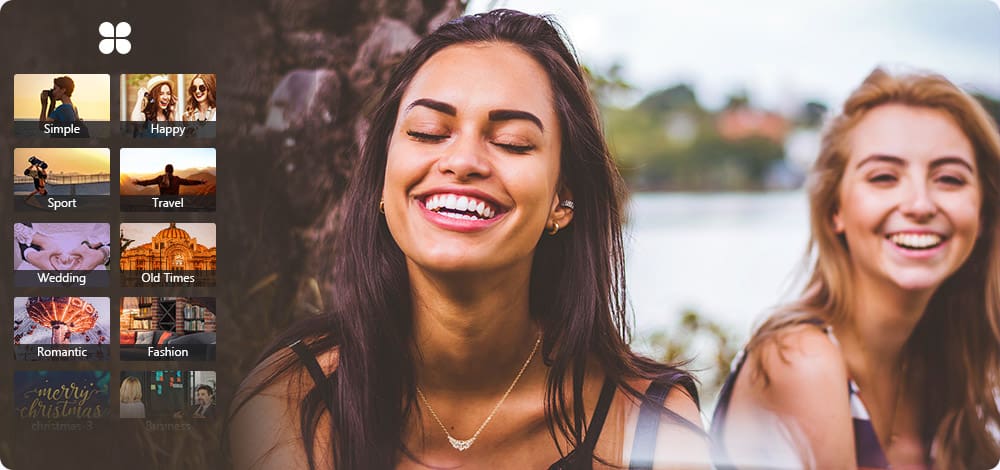 Explore the wide range of readily available themes that this software offers. Simply select your desired theme, and the software will automatically apply transitions, filters, and background music to your videos and photos.
Enjoy full control over the background music (BGM) options. You have the flexibility to utilize the BGM provided within the theme or seamlessly incorporate your own music as the BGM. Additionally, you can fine-tune various aspects of the BGM, including adjusting the delay time, volume, and fading effect, to perfectly align with your video.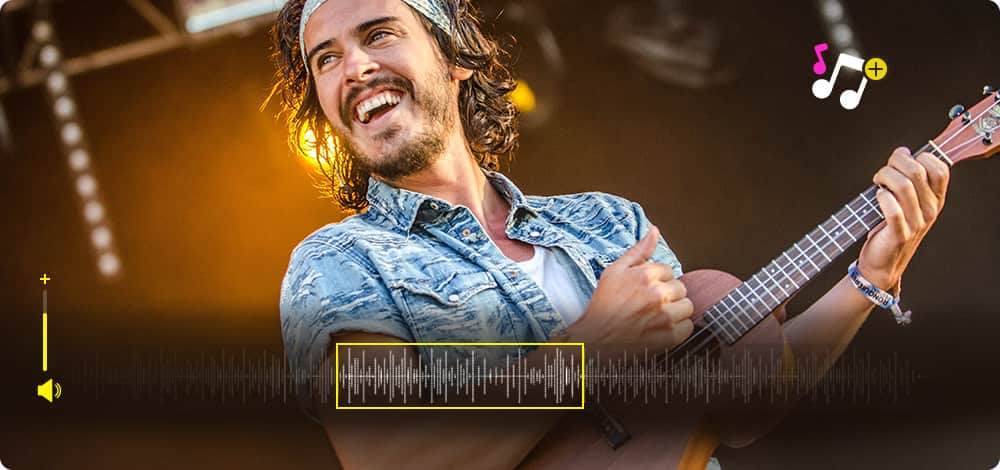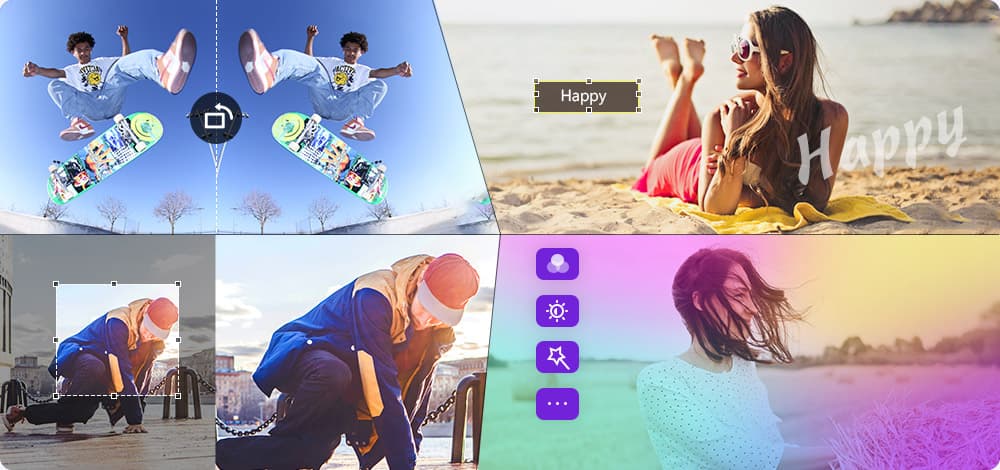 Unlock the full editing potential of all the loaded videos and photos. Seamlessly rotate, crop, adjust effects, and add watermarks to your videos or photos. Take full control of the playing time for each photo. Once edited, conveniently preview the effects of each element to ensure a satisfactory outcome.
Benefit from a diverse range of profile options that facilitate exporting your videos in the optimal size for various platforms such as Facebook, Twitter, Instagram, TikTok, eBay, and more.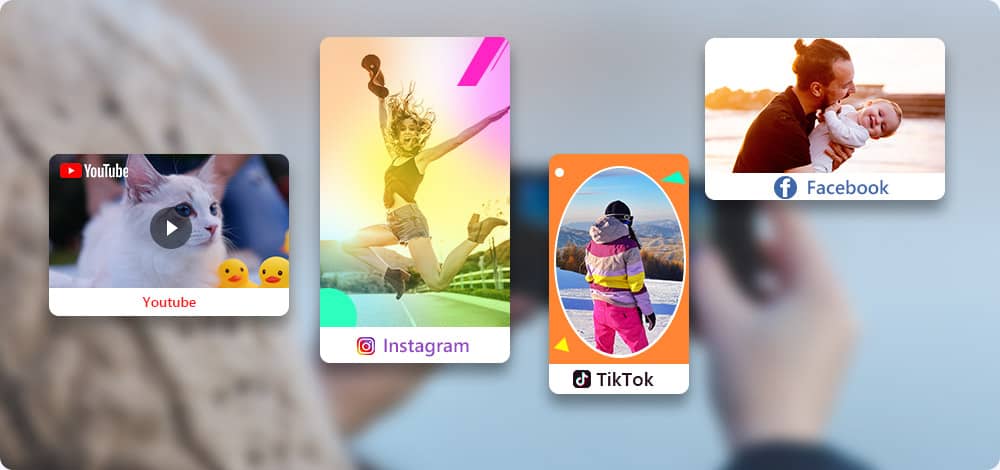 More You Like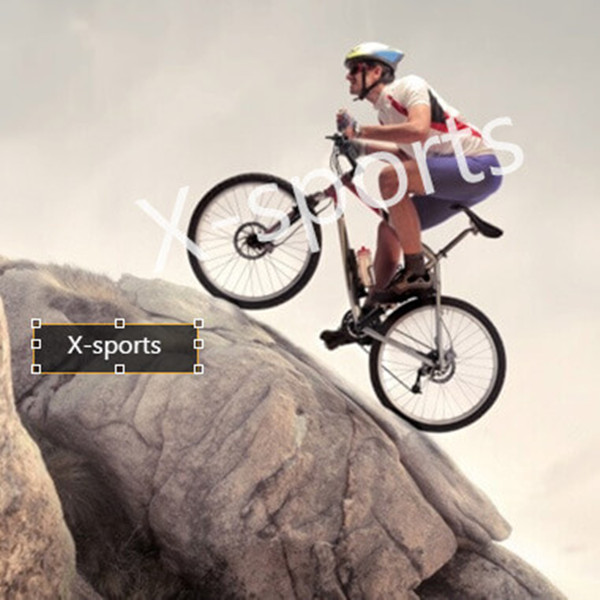 Add Watermark

Occasionally, you may wish to incorporate a distinctive logo into your video. With the assistance of this robust video converter, you can effortlessly apply image or text watermarks directly onto your video. Furthermore, you have the flexibility to fine-tune various aspects of the watermark, including the font, color, size, rotation, and position.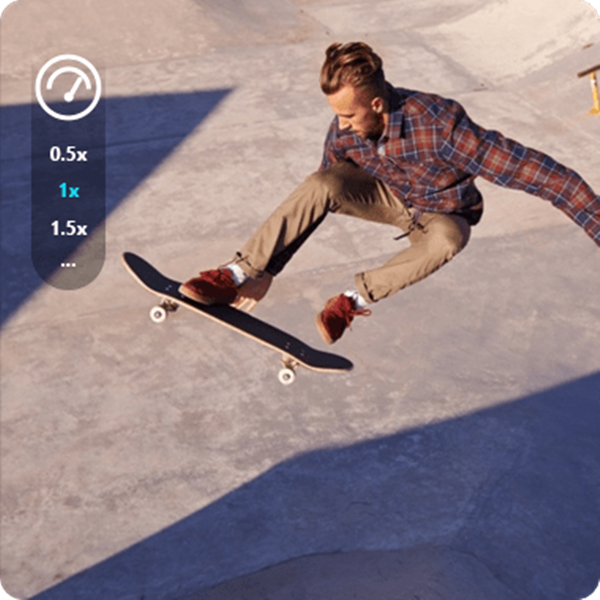 Change Playback Speed

When it comes to adjusting the playback speed of your video, this converter proves to be an invaluable tool. Whether you desire to accelerate or decelerate the original speed, it allows you to effortlessly modify it to your preferred pace. Choose from a range of options including 0.125X, 0.25X, 0.5X, 0.75X, 1.25X, 1.5X, 2X, 4X, and even 8X faster, providing you with full control over the playback speed.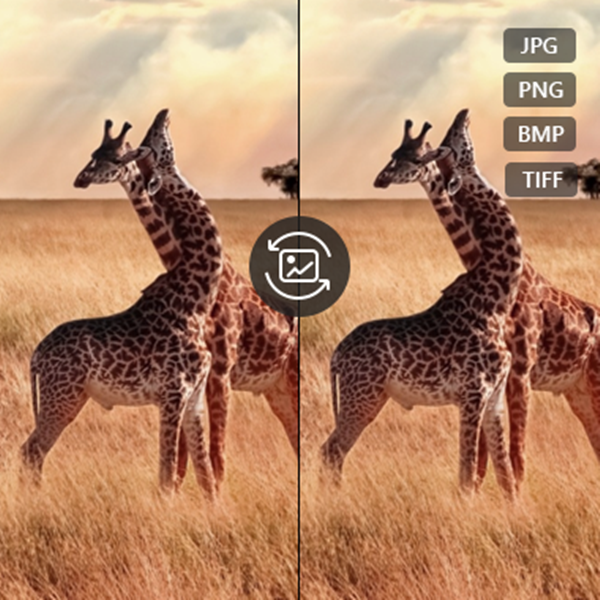 Convert Images

If you find yourself with a multitude of pictures in incompatible formats, the Image Converter feature within the Toolbox can serve as your solution. With this feature, you can efficiently convert a large number of images to different formats in a single batch operation. Whether it's converting photos to JPG/JPEG, PNG, BMP, WEBP, or TIF/TIFF, you can effortlessly accomplish the task with ease.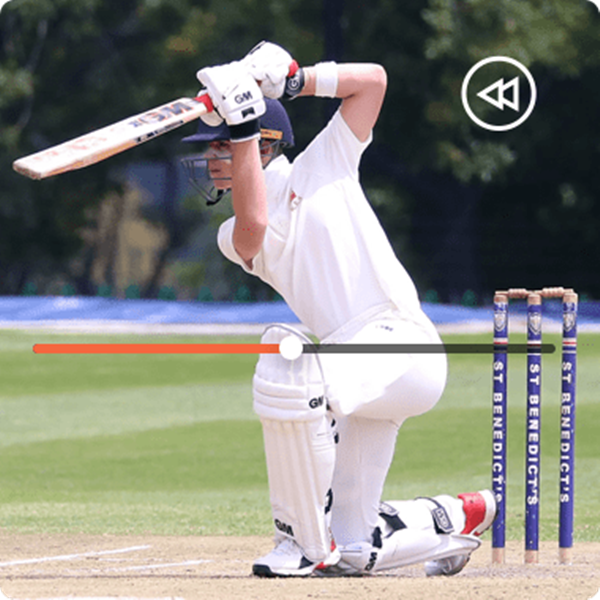 Reverse Video

Unleash the power of the remarkable Reverse feature, allowing you to effortlessly flip any segment of your video and play it backward. By applying this entertaining playback effect, you can craft captivating meme videos that evoke laughter and intrigue. Witness the mesmerizing illusion created by this feature, leaving your viewers captivated by the stunning reversal effect.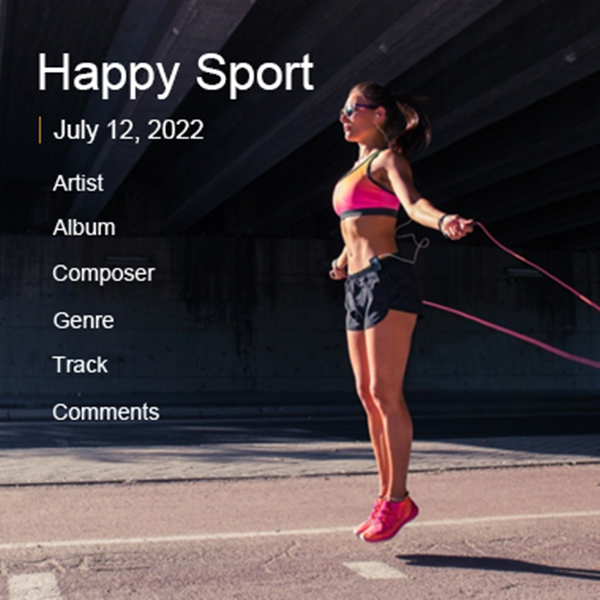 Edit ID3 & File Date

Looking to enhance the metadata of a newly created song? The Media Metadata Editor tool is at your disposal, empowering you to effortlessly add and modify ID3 tags such as title, artist, album, composer, genre, year, track, and additional comments. Additionally, you have the freedom to customize the file date according to your preferences.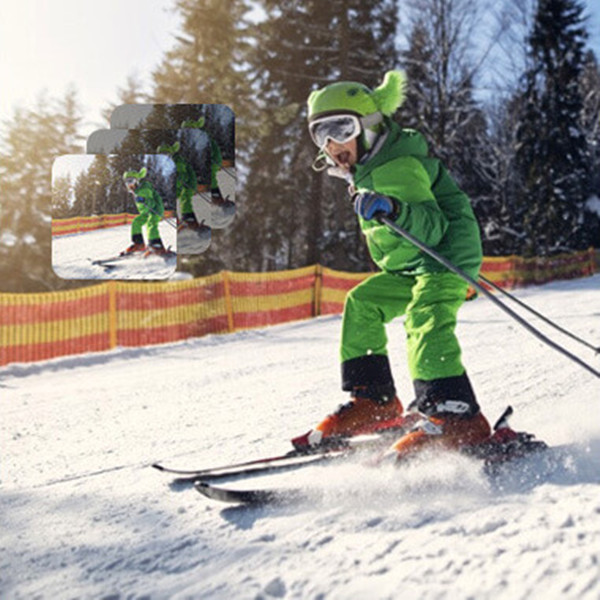 Make Animated GIF

Leverage the capabilities of the GIF Maker tool to generate exceptional animated GIF images from various video clips including MP4, MKV, AVI, WMV, and more. Furthermore, effortlessly upload and merge multiple photos to effortlessly create GIFs without any inconvenience.
AI Video Converter Steps
Video Converter
Step 1: Click Add Files to import the video file to the program. Or you can drag and drop the file into the main interface.

Step 2: Click the drop down button of Profile to select the target format. Click Customize Profile to set output quality.

Step 3: After making all settings well, select output folder and click Convert to start converting video/audio files.


Video Editing
Step 1.Click Add Files to import the video file to the program. Or you can drag and drop the file into the main interface.

Step 2.Click Edit button at bottom of video to rotate, crop, add effects, filters, audio track and subtitles to the video.

Step 3.Click OK to apply the changes. Click Cut on the bottom of the video to cut the video and select the wanted part.
Video Compressing
Step 1. Click Toolbox on the top menu and select Video Compressor. Click the rectangular area to add a video to compress.

Step 2. In Video Compressor window, you can edit the video name, size, output format, resolution and bitrate.

Step 3. Click Preview button to preview the video before compressing. Then click Compress button to start compressing.

User Evaluation
To enhance the playback experience on my Android phone, I require a Video Converter to convert my local videos to MP4 format. Remarkably, this video converter seamlessly handles this task, allowing me to directly convert videos to Android-compatible formats.
- Schlereth

Given the substantial amount of large files occupying valuable space on my computer, I decided to utilize the compact video compressor tool. The tool efficiently reduces the size of my files without compromising on the quality, resulting in compressed files that maintain their original-like quality.
- Aled

The editing capabilities are truly formidable, providing a wealth of powerful features. The availability of numerous free filters, such as warm, gray, whirlpool, and more, enabled me to enhance my simple footage, making it considerably more captivating.
- Jack

Download Now
This will be your best choice, the most powerful and easy-to-operate ultimate AI video tool so far.