Ai Blu-ray-Player
Utilizing AI technology, this robust media player has the capability to handle Blu-ray discs, Blu-ray folders, DVD discs/folders/ISO files, and serves as a versatile media player for all types of HD/SD video files, providing an enhanced audio experience for your enjoyment.
100% quality Guarantee and safely.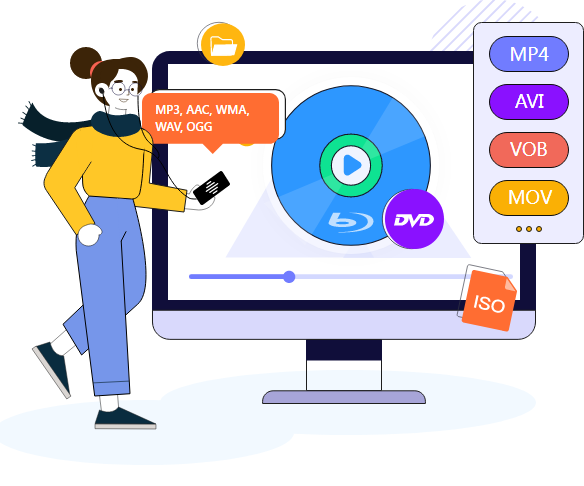 Play Blu-ray

Effortlessly enjoy Blu-ray videos in both 1080p and 720p HD quality without any loss in fidelity.

Play video

Effortlessly handle standard videos at resolutions up to UHD 4K with seamless playback.

Play DVD

Easily playback DVD discs, folders, and ISO files on your computer.

Play audio

Enjoy playback of various audio formats such as MP3, FLAC, WMA, AAC, OGG, and more on your PC.
Media Player for Blu-ray and Standard Formats
You can play Blu-ray discs effortlessly in 1080p HD, and seamlessly enjoy H.265/HEVC encoded 4K video files without any loss in quality on your PC.
Play Blu-ray discs folders & ISO files on your computer
iDATAPP Blu-ray Player effortlessly handles commercial Blu-ray discs from any region, including newly released movies, providing lifelike visuals in full HD 1080p resolution. It supports full HD 1080p Blu-ray disc playback and can transform your computer and full HD home theater projector into an incredible Blu-ray feast setup. Even if you've saved a Blu-ray folder locally, loading it into the program allows you to watch movies with just a few clicks.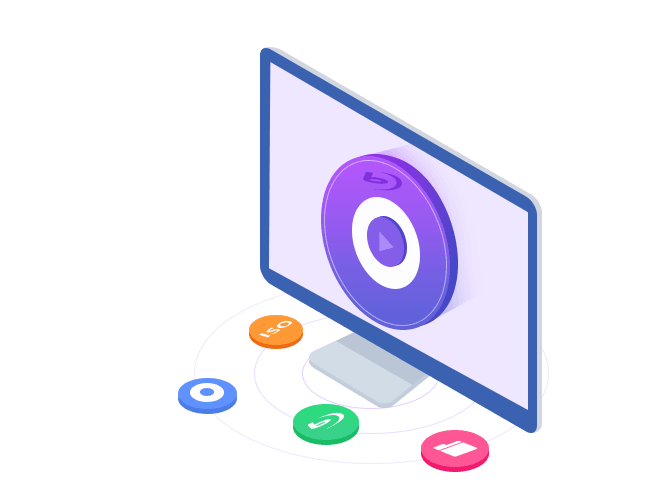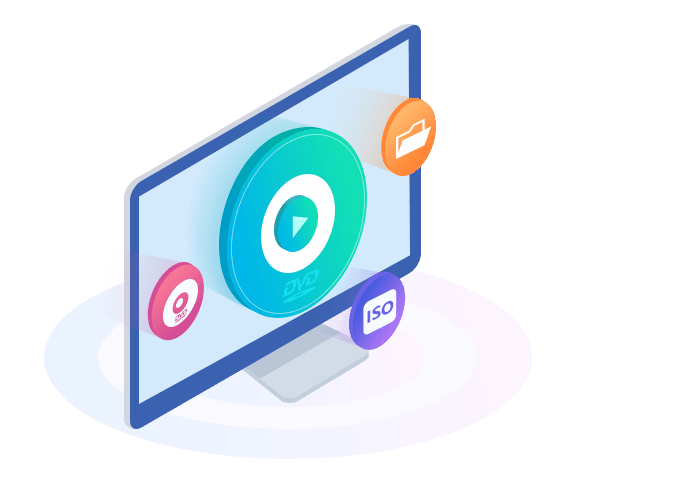 Play DVD disc/folder/ISO file
Besides Blu-ray playback, iDATAPP Blu-ray Player functions as a professional DVD player, delivering smooth visuals and high-quality audio/video for DVD discs, folders, and ISO files. The interface clearly displays various scenes and allows you to navigate DVDs through the main menu. Customizable audio, video, and subtitle settings enhance your DVD enjoyment. The option to capture favorite movie scenes with screenshots further enriches the experience. While not overly intricate, this DVD player offers a fantastic visual journey for enjoying DVDs.
Play any video format (HD and UHD 4K supported)
Apart from Blu-ray playback, it serves as a robust video player for non-Blu-ray content. It boasts wide compatibility with video formats like MP4, H.264/MP4 AVC, H.265/HEVC, and more, including 4K videos in formats such as MP4, H.264/MPEG-4 AVC, and H.265/HEVC, among others.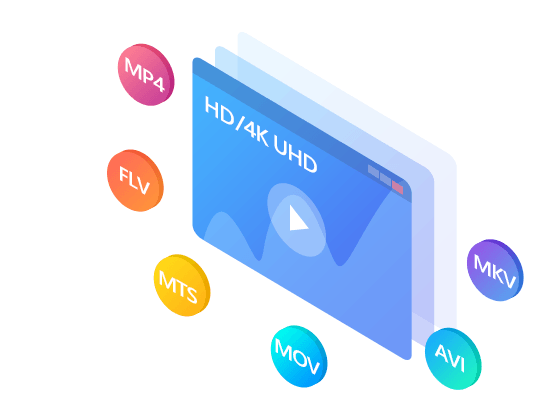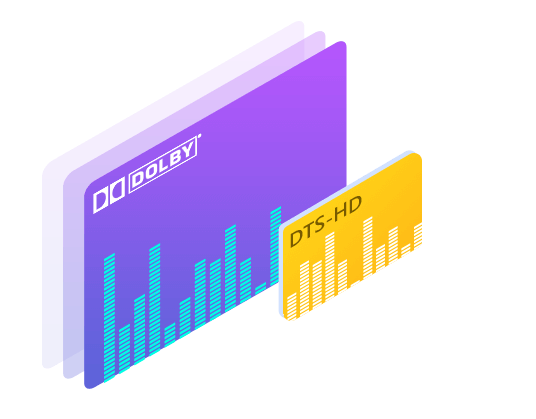 Impeccable audio fidelity and high-definition visuals.



This remarkable player offers a fantastic HD video viewing experience, allowing you to fully enjoy the high-definition entertainment of Blu-ray discs, including formats like DTS-HD Master Audio and Dolby TrueHD. With complete lossless audio and immersive high-definition surround sound, this software guarantees that every detail of Blu-ray movies is heard with unparalleled quality.
Generate and Playback Media/DVD/Blu-ray Playlists
Navigating through millions of songs and videos can be challenging, making manual selection tedious. Enter this smart media player that enables you to craft playlists for music and videos. Easily group your preferred content like TV shows, movies, music albums, and more into distinct playlists. This way, you'll have quick access to your selections and can play them sequentially without hassle.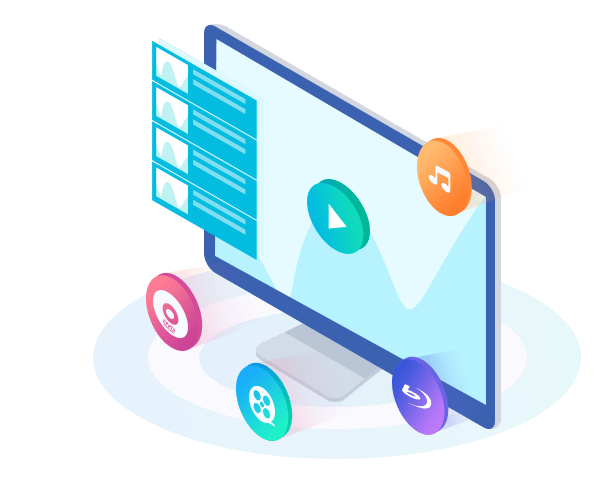 All Features
Opt for iDATAPP Blu-ray Player for comprehensive media playback, featuring diverse playback functionalities. Revel in superior audio-visual quality and a distinctive user experience.


Audio track
Selectable audio tracks and subtitles offer significant convenience.

Multiple Settings
Tailor the playback effects to your preferences with versatile parameter adjustments.

Fast speed
Experience rapid loading speeds for Blu-ray disc playback, particularly when connected to the internet.

Quick Snapshot
Instantly capture your favorite image while watching a video file with a quick snapshot.
Easy Steps
Step 1:

Download and install this program on your computer, then promptly run it. Connect an external Blu-ray drive to your computer and insert the Blu-ray disc for playback.




Step 2: Import your video or audio file into the software by clicking "Open File" or "Open Disc".

Step 3: Upon loading, select your preferred audio track and subtitle, then click "Play Movie" to initiate playback.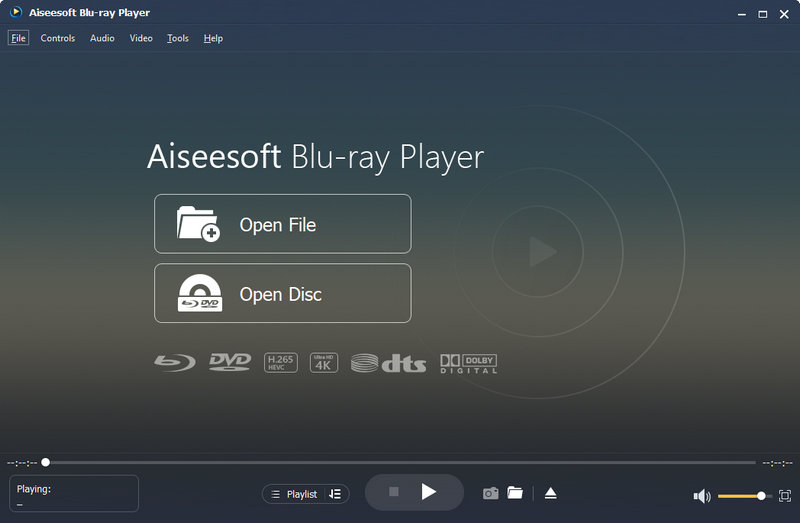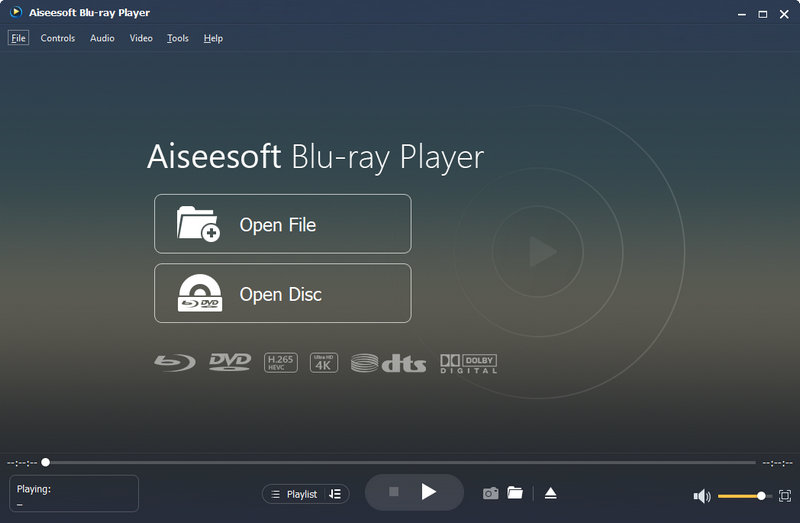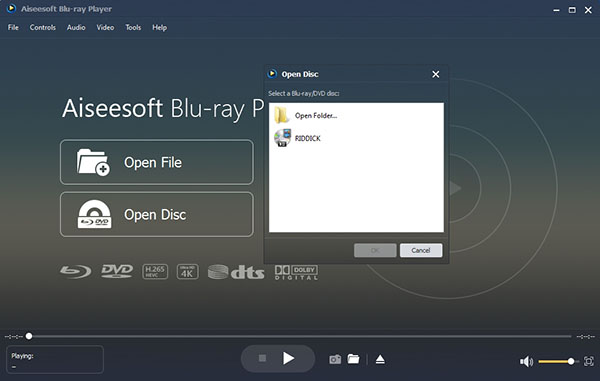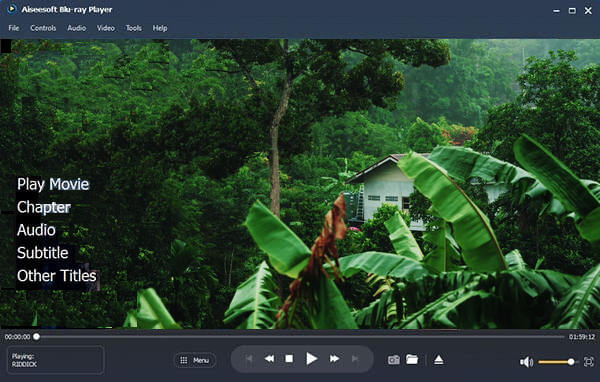 Reviews
Initially, I mistakenly downloaded the Mac version instead of the required Windows version. Thanks to the support team's assistance, I can now effortlessly enjoy the player. Excellent service.
- Darren

This player is incredibly user-friendly, featuring an interface that avoids the confusion found in complex video player designs.
- Elijah
I've downloaded several series to enjoy this weekend. Once I locate the forward button, I believe I can watch them rapidly.
- Marshall