2D/3D Video Converter
iDATAPP 3D Converter, this remarkable tool enables users to effortlessly transform 2D videos into stunning 3D masterpieces. Convert 3D content back to 2D, switch between various 3D modes within your 3D files. Experience the pinnacle of professionalism and user-friendly functionality with 3D Converter.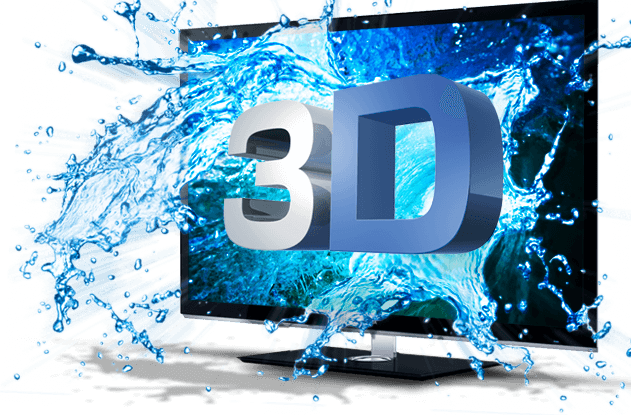 Convert 2D to 3D

Transform your standard video files into captivating 3D videos effortlessly.

Convert 3D to 2D

Effortlessly convert your 3D files to popular 2D video formats with ease.

Turn 3D to 3D

Effortlessly switch between different modes when converting 3D video files.

Various 3D modes

Enjoy support for a variety of 3D modes, including Anaglyph and many others.
Professional 3D companion
3D Converter is a feature-rich software that offers powerful 3D functionality. Easily convert 2D videos to 3D for VR devices, switch 3D content to 2D for regular playback, and adjust 3D modes between files for different viewing experiences. Enjoy the convenience and versatility of iDATAPP 3D Converter as you explore the world of immersive multimedia.
Convert 2D video to 3D
iDATAPP 3D Converter excels as a program for converting 3D to 2D files, offering users the ability to effortlessly convert any standard video file into captivating 3D modes. This remarkable tool opens up the possibility of enjoying 3D movies from the comfort of your home. It supports a wide range of popular video formats, including MPEG-4, H.264/MPEG-4 AVC, MOV, AVI, DivX, XviD, WMV, 3GP, MKV, FLV, VOB, and HD video, among others. Once converted, you can transform your living room into a personal home theater, immersing yourself in a world of cinematic experiences.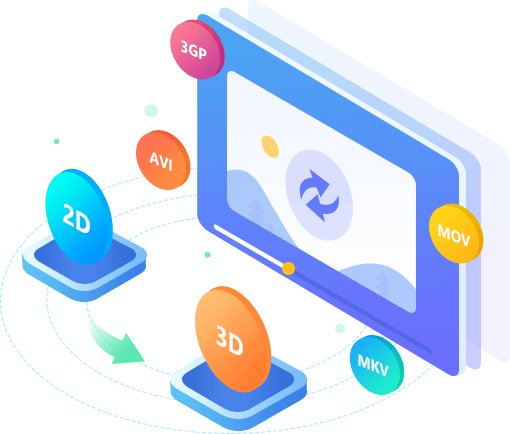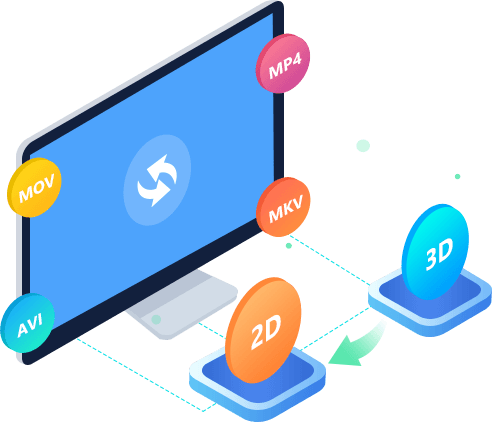 Convert 3D Videos to 2D
Unable to watch Shrek in 3D on your iPad? Simply convert the 3D video to a 2D format compatible with your device for seamless playback. Our software offers a solution by converting 3D videos to standard 2D formats, ensuring exceptional output video quality. It supports all 3D video formats, allowing you to transform them into other commonly used 2D formats such as MP4, MOV, AVI, MKV, WMV, and FLV. Now, your 2D device can freely play the converted 3D files, granting you the enjoyment of your favorite content in a format compatible with your iPad.
Change 3D to 3D Video File
iDATAPP 3D Converter excels in seamlessly converting videos between different 3D file formats. If you desire a higher resolution experience at 1080p HD, consider transforming your 720p Top and Bottom (TaB) 3D video into a Side by Side (SbS) video file at 1080p. Additionally, you have the freedom to customize the 3D color options for your glasses, including red/cyan Anaglyph, monochrome, half color, full color, high-quality Dubois, and more. Tailor your viewing experience according to your preferences with ease.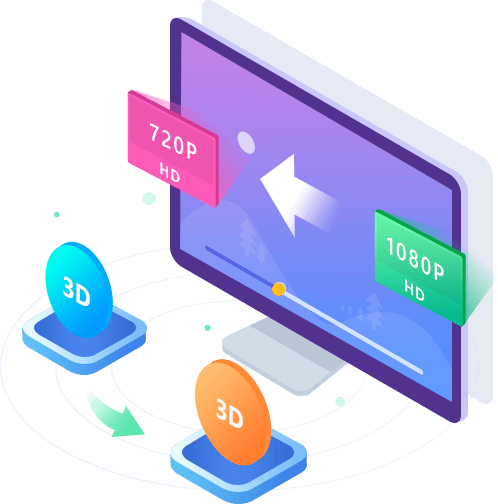 Define the output parameters




Fine-tune your output settings by modifying various parameters, such as the video encoder (MP4, XviD MP4, H.264, etc.), frame rate, video bitrate, resolution, zoom mode (Letterbox, Medium, Pan & Scan, Full), and aspect ratio (14:3, 16:9, etc.). Customize these settings to achieve the desired output results.

Preview before conversion




Experience the convenience of previewing your video before converting files. Our real-time preview window ensures that you can witness the exact effects before making any conversions. Simply select a desired 3D or 2D video effect and click the play button to preview the authentic results in real-time.
Self-configuration and preview
You can easily and freely set the conversion output parameters, and you can also preview the video before conversion.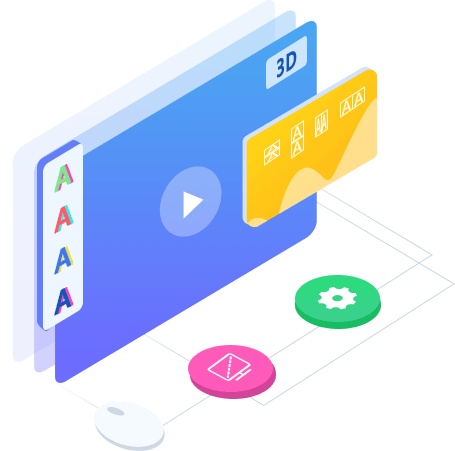 Support different 3D modes & settings



Experience the versatility of this software with support for five different 3D modes: Anaglyph 3D, Side by Side (Half-Width) 3D, Side by Side (Full) 3D, Top and Bottom (Half-Height) 3D, and Top and Bottom (Full) 3D. Seamlessly switch between these modes according to your preferences. Additionally, you have the flexibility to customize various output video and audio settings, including video resolution, video bitrate, frame rate, encoder, aspect ratio, zoom mode, as well as audio channels, sample rate, encoder, and audio bitrate. Tailor your settings to achieve the desired output results effortlessly.
Delightful user experience
3D Converter is compatible with a wide range of input video formats, including MPEG-4, H.264/MPEG-4 AVC, MOV, AVI, DivX, XviD, WMV, 3GP, MKV, FLV, VOB, and various HD videos. It seamlessly works with popular 2D and 3D playing devices, ensuring compatibility across the board. With its exceptional compatibility, blazing-fast converting speed, and top-notch converting quality, this software delivers outstanding performance, elevating your user experience to new heights. Prepare to be amazed by the impressive capabilities and enjoy a truly wonderful experience.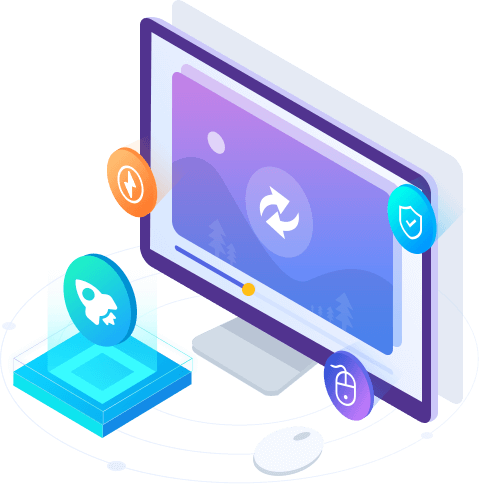 1 Click Take snapshot




With just a single click beneath the preview window, effortlessly capture screenshots with ease.

Safe without virus




Rest assured, guarantees a safe and virus-free environment, ensuring a seamless and hassle-free user experience.

High conversion speed




Experience lightning-fast conversion speeds with the aid of AMD APP and NVIDIA® CUDA™ technology, ensuring optimal performance.

High-quality conversion




The entire process of converting 3D video to 2D, 3D to 3D, or 2D to SD is executed with exceptional quality, ensuring outstanding results.
More Features
Choose iDATAPP 3D Converter for the ultimate solution in converting 2D videos to mesmerizing 3D experiences. With its powerful 3D functions, this software ensures that you can enjoy your 3D movies with an enhanced user experience. Elevate your viewing pleasure to new heights and immerse yourself in the captivating world of 3D entertainment with confidence.
3 easy steps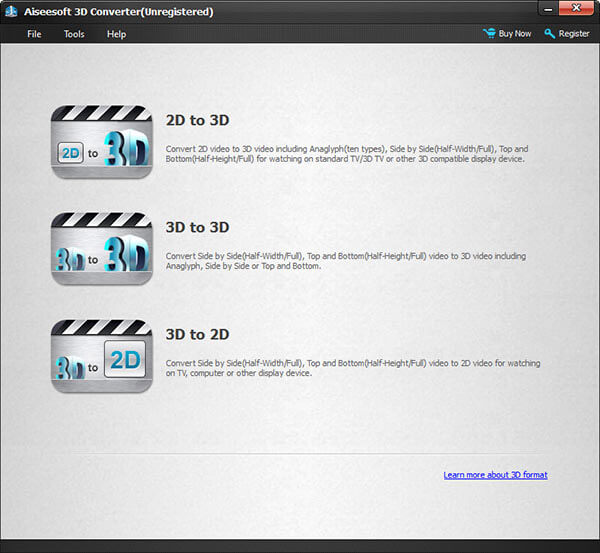 Step 1

In the main interface, conveniently choose your desired option from 2D to 3D, 3D to 3D, or 3D to 2D.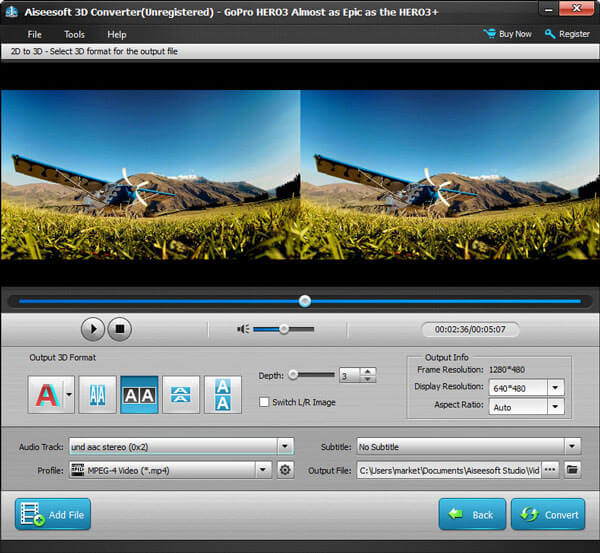 Step 2

To import your 2D or 3D video file into this program, simply click on "File" and then select "Add File".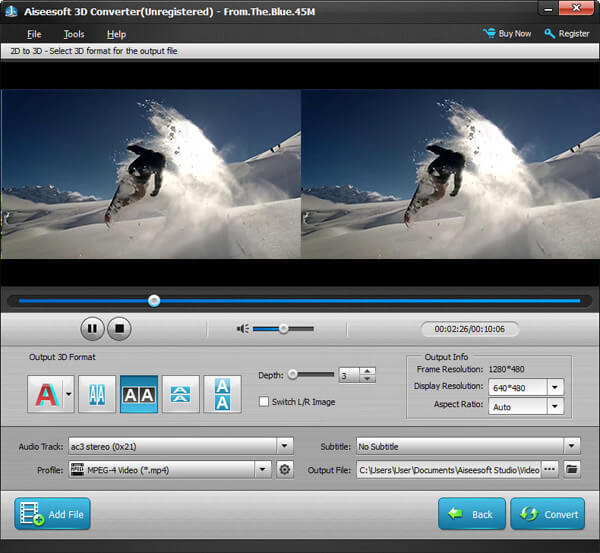 Step 3

Afterward, select your desired 3D mode and click on "Convert" to initiate the conversion process for your 2D/3D video file.
My Choice
This 3D converter is truly exceptional. It allows me to effortlessly convert my 3D video into 2D format, enabling smooth playback on my iPad Pro.

Experience the perfection of this 3D converter, which delivers a remarkable home theatre-like experience. Say goodbye to the need for visiting the theatre solely for the 3D effect. With this exceptional 3D software, you can satisfy your cravings for immersive 3D experiences right at home.
- Marico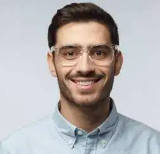 Experience the sheer brilliance of this fantastic 3D converter as it effortlessly transforms your SYS 3D video into TAB 3D video format.









- Bettina

Download Now
You will love it and find that many wonderful videos/movies before, you want to switch to 3D effect to savor it.