iDATAPP
Screen Recorder
Screen Recorder software offers a one-stop solution for capturing video, audio, gameplay, phone, webcam and screenshots. With a user base spanning from educators to businesses to vloggers, it has become a popular choice for millions of people worldwide.
Record anything on your computer or phone screen.
Incorporate annotations & edits to your screen recordings.
Easy control over recording preferences.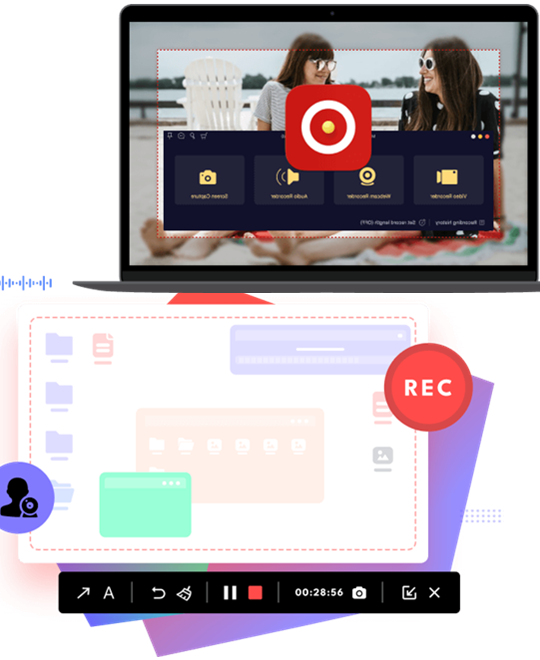 Capture Videos




Record videos with high quality, either in full-screen mode or in a size tailored to your specific requirements.

Record Audios




Save your favorite songs or recordings on your computer and store them wherever you want to please.

Take Snapshots




Choose specific screenshots, whether it be one or more, from tutorials, movies, TV shows, and other media.

More Features




You can also do window recording, webcam recording, phone recording, game recording, and add auto to record presets.
Easy for Win/Mac/iOS/android
Just a few clicks, iDATAPP Screen Recorder can assist you in recording various events, such as meetings, movies, calls, tutorials, TV shows, songs, or taking snapshots.
Record all you need
on screen
The Screen Recorder operates exactly as anticipated, enabling you to record content from either your desktop screen, webcam, or both. Additionally, it can serve as an audio recorder to capture system sounds from YouTube, webinars, video calls, and microphone voice. This makes it an excellent screen capture application for a diverse range of individuals, such as gamers, Youtubers, Tiktok content creators, social media or streamers, vloggers, and educators, regardless of whether you are recording for work or business purposes.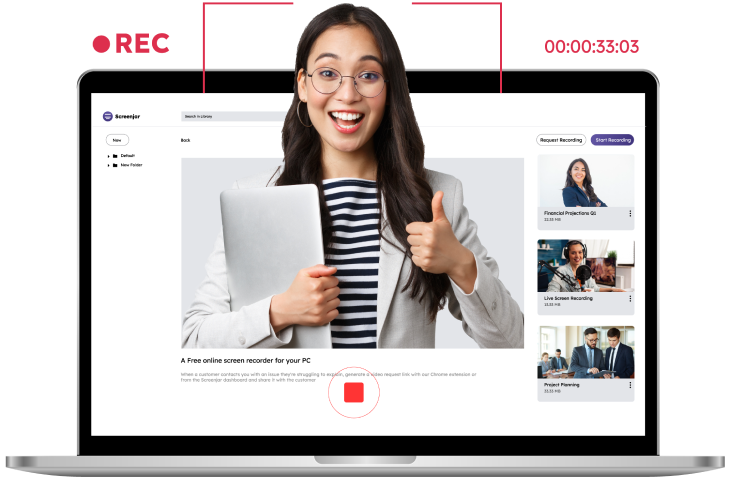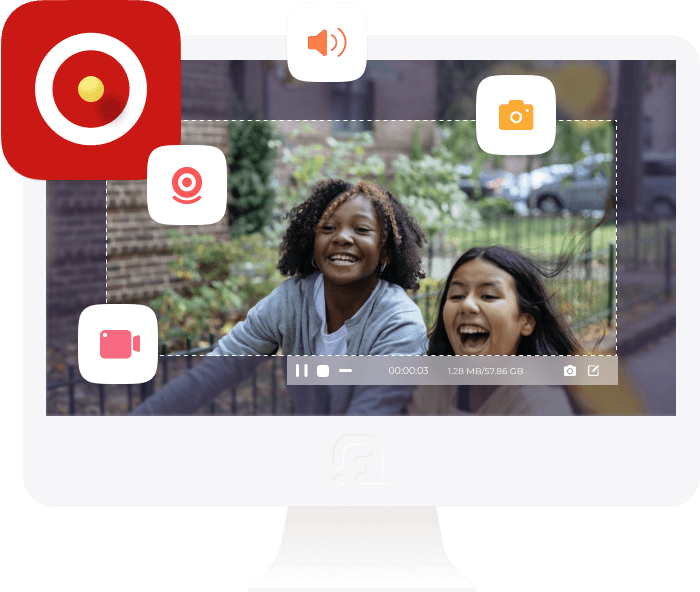 Custom screen size recording

With this desktop screen recording software, you have complete control over your recordings. It offers the ability to capture your entire screen, a window, a specific area with customizable dimensions, or you can select from a range of preset resolutions.
Edit the video & audio recording
iDATAPP Screen Recorder is a powerful tool for recording and editing videos and audio. It not only captures your screen and audio, but also includes various editing features to help you create a desired output file. During the recording process, you can add images, stickers, text, and other visual elements to the scene. Additionally, you can focus on or magnify specific regions of the screen to highlight important information in your tutorial. The software also allows you to set hotkeys and adjust settings such as video codec, quality, frame rate, and audio quality. After saving your recording, you can use the advanced editor to further edit the file.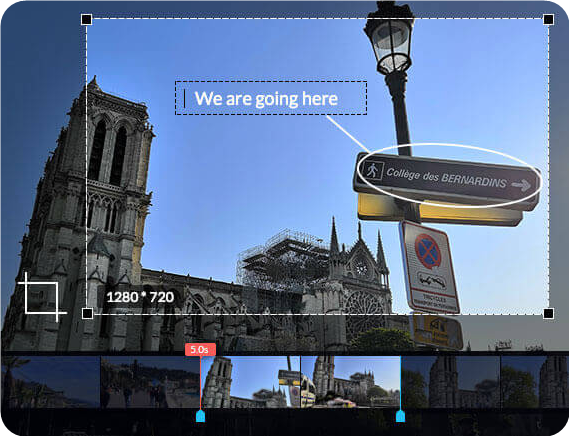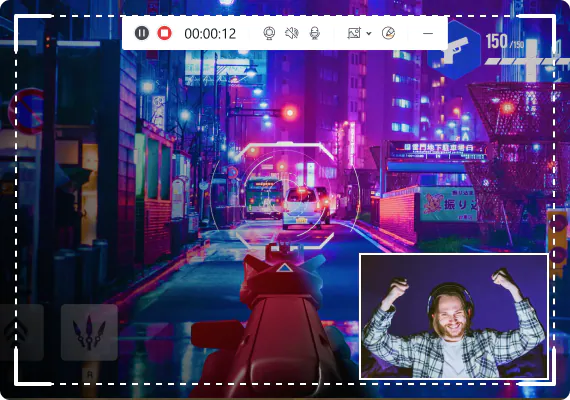 Record game moments in original quality
iDATAPP Screen Recorder is a lightweight and user-friendly game recording software designed for gamers. Its intuitive controls make it easy to capture and share the most impressive moments of gameplay with others worldwide. With the ability to record game sound and microphone simultaneously and the support of GPU acceleration technology, this robust game recorder ensures smooth and lag-free gameplay recording. Additionally, the software offers webcam overlay, snapshot-taking, and mouse effects to help perfect your recordings as you create them.
Record iPhone & Android Screen on Computer
iDATAPP Screen Recorder is a fast and easy-to-use tool for capturing everything on your phone screen, whether you're creating a tutorial or taking a quick screenshot. Compared to your phone's default recording feature, this method provides a better view because the screen is much larger. You can also choose any output format and pre-edit the recording to your liking. The tool currently supports both iOS and Android devices.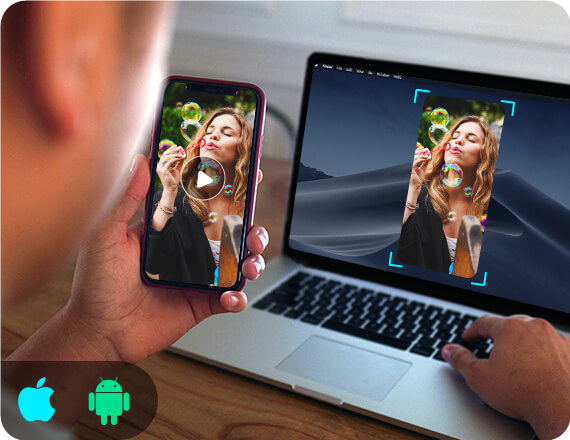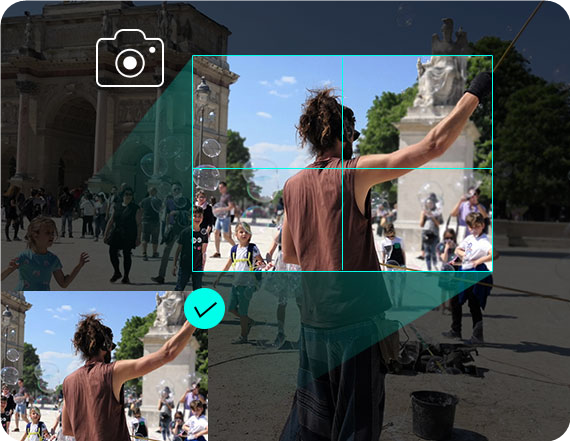 Easily capturing & editing snapshots
Allowing you to capture and save anything on your screen as a picture. With the ability to adjust the snapshot area and add personal labels like rectangles, arrows, lines, and text, this tool lets you customize your output image. You can even take long screenshots of scrolling windows and save the snapshot in various formats like PNG, JPEG, BMP, GIF, and TIFF. Additionally, the software includes other key editing functions to help perfect your snapshots.
Why choose it

Record audio on Mac
Using a Mac and discover that your recording has no sound after completing it, this recorder can help solve that issue. It has the ability to record both internal sound and microphone voice.

Optimize audio recording
By amplifying weak audio, reducing audio noise, and preventing audio echo during recording, this software has the capability to optimize the quality of your audio recordings.

No watermark
Rest assured that iDATAPP Screen Recorder will not add any watermarks to your recordings. It maintains the original image and sound quality without any alterations.

High-quality recording
You have the option to choose from 6 different levels of video and audio quality when setting your output. Whether you choose the highest lossless quality or the lowest quality, your recordings will remain smooth and fluid.

Various available formats
Equipped to handle the most popular video, audio, and image formats, including but not limited to MP4, MOV, WMA, MP3, JPG, PNG, and GIF. For more detailed information, please refer to the technical specifications.

Area selection
This software has the ability to automatically detect the recording window and select your desired capture area. You also have the option to choose from common aspect ratios to fit your specific needs.

Shortcuts
With just one click or by setting hotkeys, you can easily start and stop recording, open and close your webcam, take snapshots, and perform other actions using this software.

Mouse recording
Capture the exact area you need by choosing to record around the mouse cursor or follow the cursor to track your desired recording area with this software.

Lock window
You have the option to record all activities on a specific window or choose to freely capture selected windows using this software-iDATAPP Screen Recorder.
How it works
Record video steps
Step 1: Click Video Recorder to enter the screen recording interface.

Step 2: Adjust video recording area and choose the source audio from system audio or microphone.

Step 3: Click REC to start capturing screen on your computer.

Record audio steps
Step 1: Click Audio Recorder to enter the audio recording interface.

Step 2: Choose to record audio from system audio or microphone.

Step 3: Click REC to start capturing audio on your computer.

Take snapshots steps
Step 1: Click Snapshot to directly start to take screenshot on the specific area.

Step 2: Add your preferred text, line, arrow, rectangle, etc. to draw the output snapshot panel.

Step 3: Click Save to save the screenshot as a suitable image format.

Their choice
The iDATAPP Screen Recorder application is an exceptional software with numerous practical features that make recording a breeze. Its user-friendliness is remarkable, and I have found the service to be satisfactory thus far.
- Johnston

I have a tutorial on enhancing photos with Photoshop, and I need to record it for future reference. With iDATAPP, I can easily capture a high-quality video of the tutorial. Many thanks!
- Sidney

This screen recorder software is fantastic because it produces high-quality videos while having a significantly smaller file size compared to Fraps. Additionally, I can record my gameplay screen while simultaneously using other computer applications.
- Sharmani