iOS Backup & Restore Tool
iOS Backup & Restore makes it simple to backup and restore your iOS data to your PC/Mac. You can preview data in detail before restoring it from backups, and selectively backup and restore data from your iPhone, iPad, or iPod touch. Our software supports iOS 16 and earlier versions.
Effortlessly backup and restore data with just one click.
Create multiple backup versions without overwriting previous ones.
Encryption for backup files to ensure security.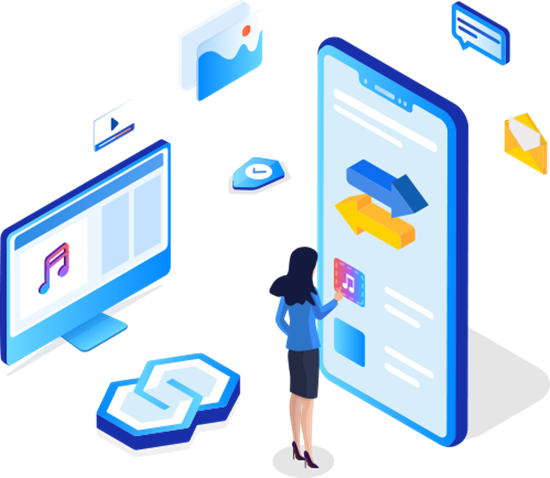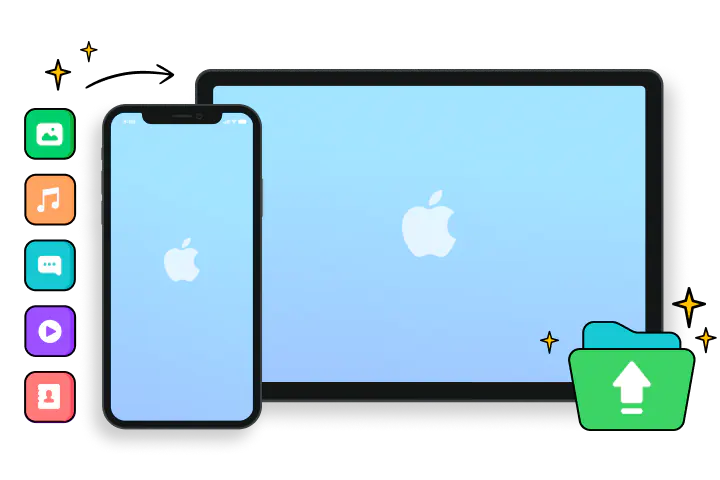 Backup iOS Data to PC/Mac
iOS Data Backup and Restore allows you to effortlessly and securely create backups of your iPhone, iPad, or iPod on your computer. This program is an excellent substitute for iTunes, as it not only streamlines the backup process, but also enables you to choose which data types to include in the backup. One of its key advantages is that it preserves previous backups instead of overwriting them, allowing you to maintain multiple copies as desired. To ensure privacy, it also offers the option to encrypt backups with a secure password of your choosing.
Restore Backup to iPhone/iPad/iPod
When restoring your backup, you have the option to choose specific data to restore either to your iPhone, iPad, or iPod, or to your Windows or Mac computer, depending on your requirements. Prior to restoration, you can preview the data to see details and selectively choose the items you wish to export to your computer or iOS device. Additionally, this feature enables seamless transfer of contacts from an older iPhone 6s to a newer iPhone 14 Pro, without any complications.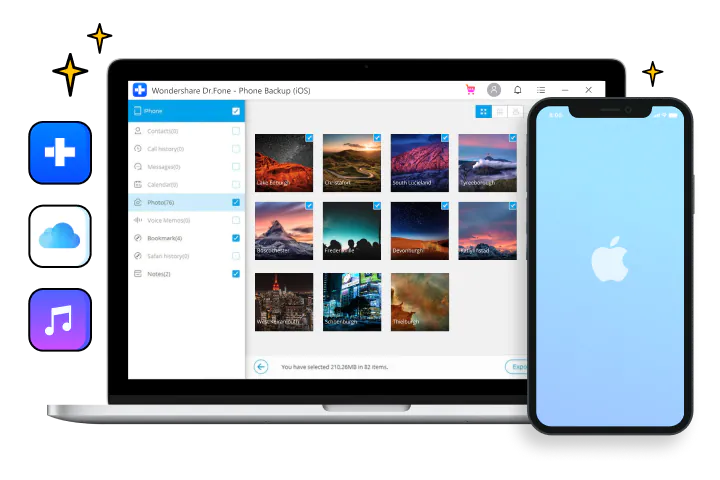 Safely and Quickly
iOS Data Backup & Restore is a secure and efficient tool for backing up and restoring iOS data. With just one click, it enables you to transfer a wide range of data, including Contacts, Messages, Notes, Photos, Calendar, Reminder, Voicemail, WhatsApp & attachments, Voice memos, Safari bookmarks, Safari history, Call history, App photos, App video, App audio, App's document, and much more, from your iPhone, iPad, or iPod to your computer.

One-click backup
You can easily back up your data from your iPhone, iPad, or iPod to your computer with just one click.

Preview backup
Effortlessly preview your data after backup and before restoration without any trouble.

No data loss
Your iOS device will not experience any data loss during the backup and restore process.

Encrypt backup
Safeguard your privacy by encrypting your important data during the backup process.

Easy-to-use
You can use this program with ease, without the need for any technical knowledge.

100% security
Your iOS data will only be read and you c
an rest assured that there will be no data loss.

Efficient and fast
You can effortlessly back up and restore your iOS data with just one click.

iOS devices available
Support all iOS devices, including iPhone 15/14/13/12/XS/XR/X/8, iPad Pro, iPod touch, and more.
Just 3 Steps
Step 1: Connect iPhone to computer.

Launch the application and click on "More Tools" followed by "iOS Data Backup & Restore". Next, use a USB cable to connect your iPhone to the computer.


Step 2: To select the types of data you want to back up

Select either "Standard backup" or "Encrypted backup" mode, and then check the boxes next to the file types you wish to include in the backup.


Step 3: To back up your data

Click the "Backup" button and allow the program to complete the process. Once finished, you will have a reliable backup saved on your computer.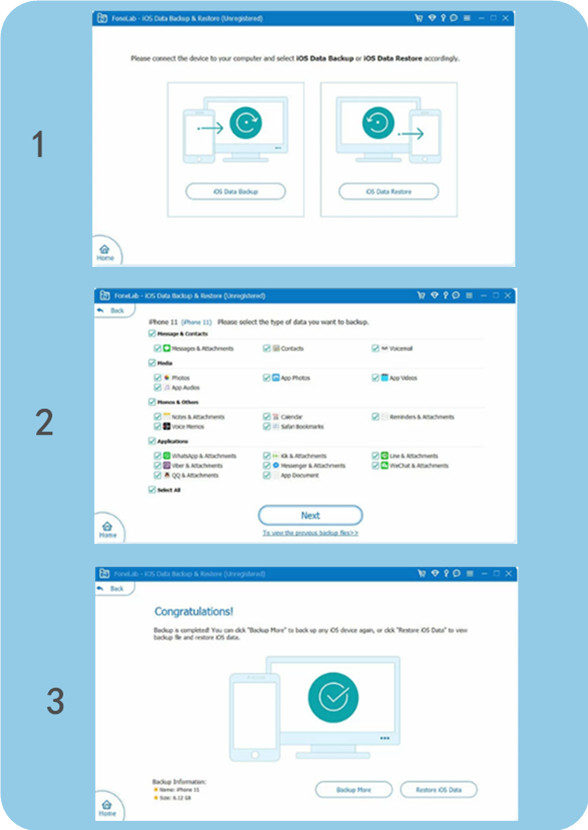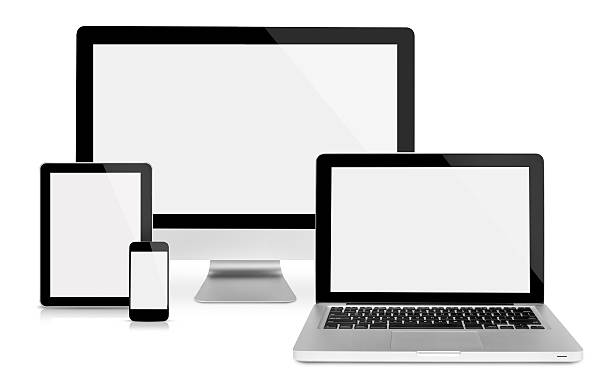 Supported iOS
Devices
iPhone





iPhone 15/15 Pro/15 Pro Max, iPhone 14/14 Pro/ 14 Pro Max, iPhone 13 Pro Max/13 Pro/13 mini/13, iPhone 12 Pro Max/12 Pro/12/12 mini, iPhone 11 Pro Max/11 Pro/11, iPhone XS, iPhone XS Max, iPhone XR, iPhone X, iPhone 8 Plus, iPhone 8, iPhone 7 Plus, iPhone 7, iPhone SE, iPhone 6s Plus, iPhone 6s, iPhone 6 Plus, iPhone 6, iPhone 5s, iPhone 5c, iPhone 5, iPhone 4S, iPhone 4

iPad





All models of iPad Pro, iPad Air, iPad mini and iPad
Supported Data
Backup iOS to Compuer
Messages & Attachments/Kik & attachments/Messenger & attachments/Audio/Safari bookmarks/Contacts/Line & attachments/Notes & Attachments/Voice Memos/App Document/Call history/Viber & attachments/Reminders/Videos/Voicemail/QQ & attachments/App photos/Calendar/WeChat & attachments/WhatsApp & attachments/Photos/Safari History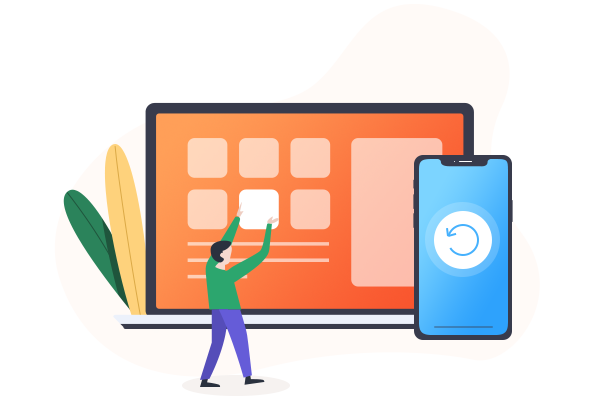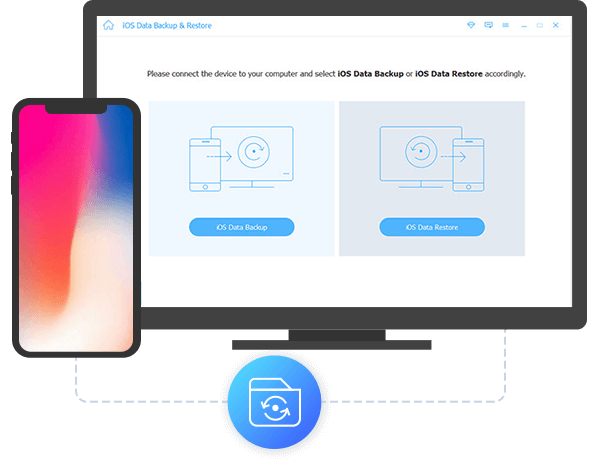 Restore Backup to Computer
Messages & Attachments/Kik & attachments/Messenger & attachments/Audio/Safari bookmarks/Contacts/Line & attachments/Notes & Attachments/Voice Memos/App Document/Call history/Viber & attachments/Reminders/Videos/Voicemail/QQ & attachments/App photos/Calendar/WeChat & attachments/WhatsApp & attachments/Photos/Safari History
Restore Backup to iOS
Contacts/Notes & Attachments